One of my favorite pastimes is browsing Etsy. It's not only a wonderful way to find a fabulous gift or to get inspiration, but also to mingle with like-minded individuals.
I will be promoting (blog, Etsy, Twitter) my "Favorite 5" every Friday, so contact me if you would like me to check out your items. Tell me what you think about these items or share some of your favorites...
Find something you want, just click on the name. Please take time to visit these shops to see all their awesome items.
I have been contemplating new decorations. My home is very rustic, with primitive cabin decor. Inside is knotted pine, high ceiling with large beams, and Australian Cypress floors. I have several barn wood cabinets, quilts, and old metal pieces. My colors are mostly barn red, black, olive green that look great, but I'm tired of them. I would love to go more shabby chic with some bright colorful pieces, but I'm not sure if they would look good with the knotted pine walls. This weeks finds pieces that I would like to have for my home.
This wonderful Canterbury cabinet is nice to add a lovely pop of color.
Canterbury Cabinet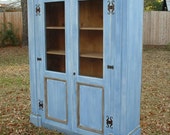 I love this display case, especially the color.
French Display Case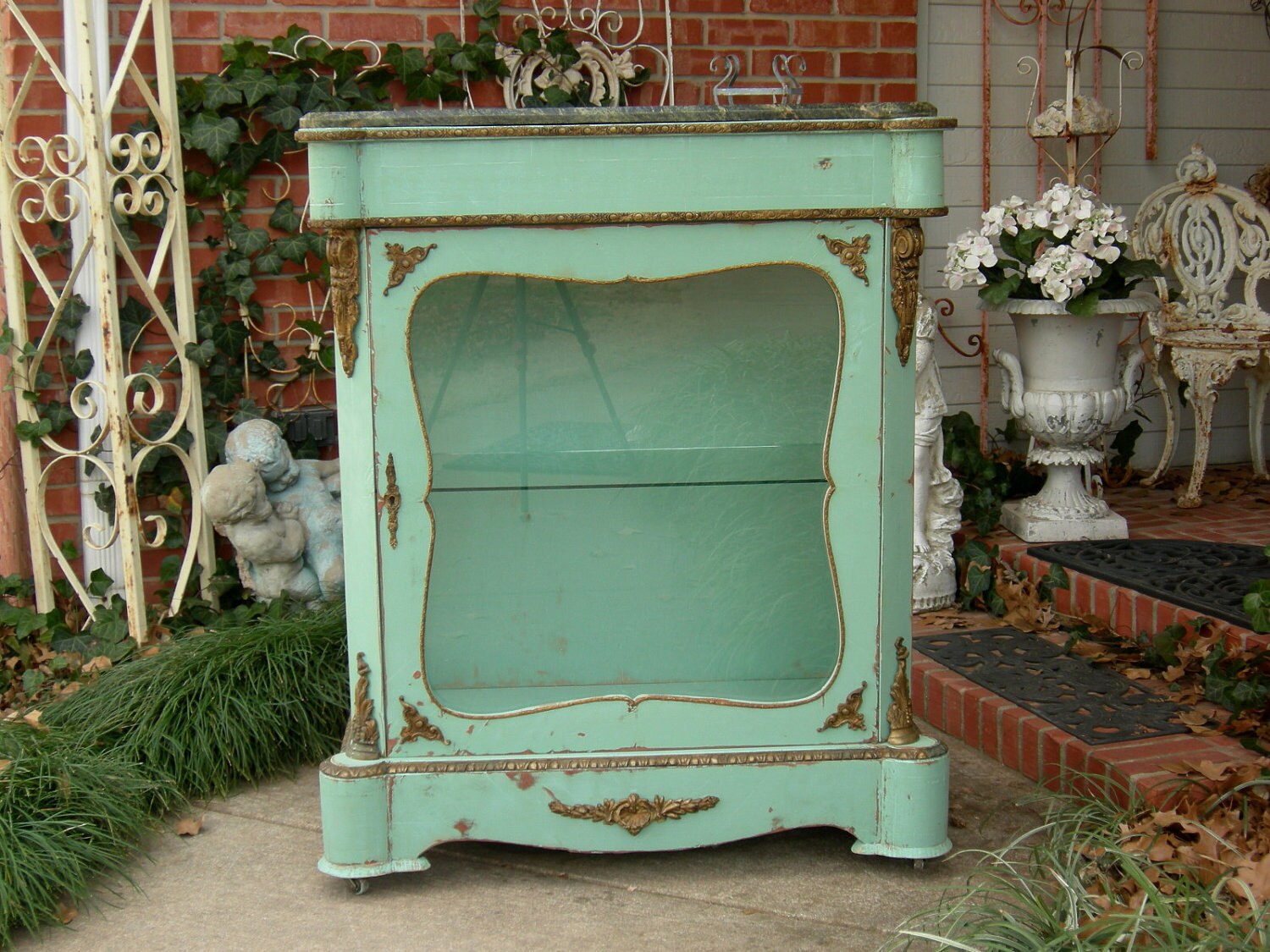 Not sure how much I like blue (I prefer teals and greens), but this just pops.
Kitchen Cabinet
This bright green is wonderful.
Cottage Table
Maybe some white with a touch of red.
Coffee Table
Here are a pic in my home, this is in my living room going up to the loft, you get the general idea of decor. Please tell me what colors you think would look good.