One of my favorite pastimes is browsing Etsy. It's not only a wonderful way to find a fabulous gift or to get inspiration, but also to mingle with like-minded individuals.
I will be promoting (blog, Etsy, Twitter) my "Favorite 5" every Friday, so contact me if you would like me to check out your items. Tell me what you think about these items or share some of your favorites...
Find something you want, just click on the name. Please take time to visit these shops to see all their awesome items.
I came across a beautiful treasury that featured these colors and inspired my choices for this weeks Favorite 5 Friday. Enjoy these items in turquoise and green...
What an adorable, cheerful way to protect your table from water stains...
Coasters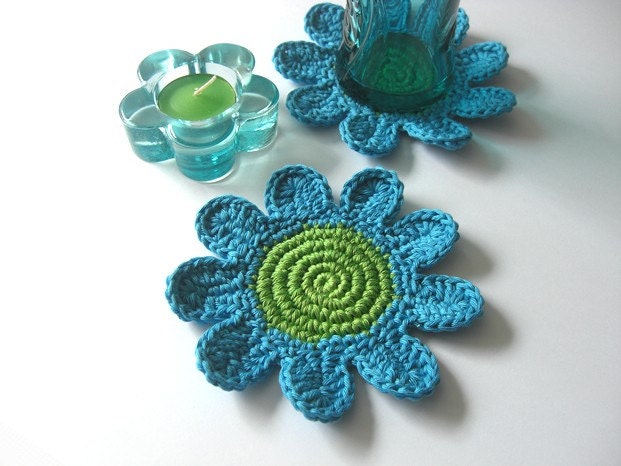 This tag is adorable and makes me laugh. We all have a dog that can't resist a squirrel chase.
Dog Tag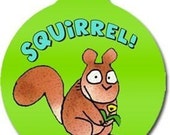 I'm drooling of these earrings.
Earrings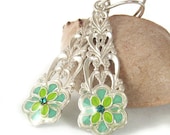 These little glass dishes would brighten up any room.
Glass Dish
And a gorgeous necklace.
Gemstone Necklace