One of my favorite pastimes is browsing Etsy. It's not only a wonderful way to find a fabulous gift or to get inspiration, but also to mingle with like-minded individuals.
I will be promoting (blog, Etsy, Twitter) my "Favorite 5" every Friday, so contact me if you would like me to check out your items. Tell me what you think about these items or share some of your favorites...
Find something you want, just click on the name. Please take time to visit these shops to see all their awesome items.
For this week I wanted to feature words that inspire me. I hope they inspire you to be more creative, live life fully,
I used this picture in a treasury not long ago called Salmon Overcast. The words are meaningful to me because I love what I do.
Do What You Love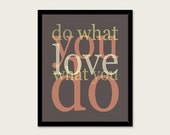 I find those who embrace their uniqueness very inspiring. I find myself being gravitated to those with different taste, likes, interest, etc., I just like us being different because it makes life more interesting.
Embrace Your Uniqueness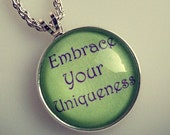 If we let past hurts build up, it does nothing but hurt us. I am all for taking a short time to heal the hurt, and then forgive.
Hold Hands Not Grudges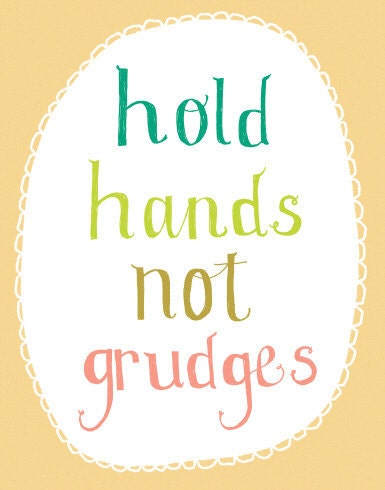 There is just something fulfilling about creating. I find a wonderful serenity when I have finished a creative project.
Create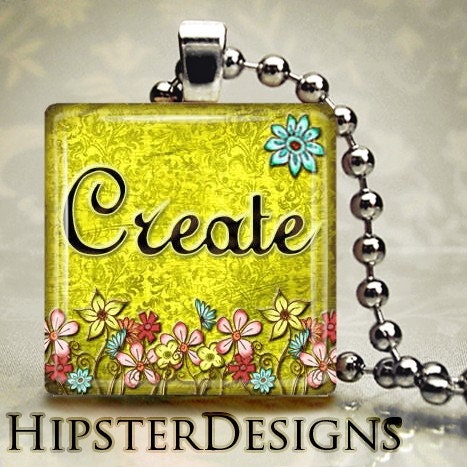 I couldn't find the words that I liked for this inspiration...Laugh Daily. I have several silly things sitting around my house that make me chuckle when I spot them. Whether it's funny statue, photo, etc., treat yourself to a daily laugh. These little Dachshunds crack me up...I guess it's because I can relate to dogs in the chicken yard...LOL.
Laugh Daily