Please take pet ownership seriously, and honestly share what you know about your pet. I always say, "if everyone would realize that pets are a real, living, responsibilities and not an item that is owned or disposable, then maybe more animals will have better lives."

I have a sincere love for animals. I love to learn and talk about them. Since I have come to the end of being able to feature my wonderful pets, I am moving on to featuring your precious pets. So grab yourself a cup of coffee or tea, and maybe a tissue, sit back, get to know and enjoy these wonderful blessings we call pets but are truly a part of our families.




In hopes of becoming an Animal Assisted therapy dog for those going through physical or occupational therapy sessions, Lauren spends lots of time training Darla. They also enjoy walks and trips to the groomer. Darla has a great dedication to learning something new, and she loves everyone. Being happy and playful, Lauren says "she is a total goofball. She slips and slides all over the hardwood floors, even tripping over herself!" Although Darla likes a lot of things her favorite toys are her Kong treat ball and her Kong dental stick, in which she will play all day. She also has an sometimes uncontrollable desire to play with socks. Knowing that it's wrong, but she just can not help herself when are sitting around tempting her. She gets sad, dropping her ears, when she is told to get in her crate, knowing that she does not get to go.

Other than her sock fetish, Darla is a sloppy drinker, slobbering everywhere. Lauren says she has to mop up after her. She also has lots of energy requiring lots of mental stimulation and proper exercise. Poodles are very intelligent breed that likes to have something to do.





Lauren started her business, Dogologie, because of Darla. She had a hard time finding collars she liked, so she started making her own. When asked how she came up with the name, she said, "I am a psychology major and thought it kind of fit: a piece of me and her. Plus I thought it sounded a lot like the popular store "Anthropologie" and gave it a fun twist." With an obsessive love for fabric, Lauren loves making collars the best. But she also sells leashes, accessories, and dog cookies.
Country Apple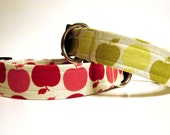 Other great items from Dogologie:


Halloween Collar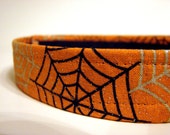 Peanut Butter Cookies

(buy her cookies and get some donated to the shelter dogs)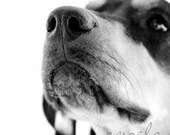 Glitter Bow Collar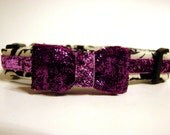 For more info on the Standard Poodle, go to Dog Breed Info.