Please take pet ownership seriously, and honestly share what you know about your pet. I always say, "if everyone would realize that pets are a real, living, responsibilities and not an item that is owned or disposable, then maybe more animals will have better lives."
I have a sincere love for animals. I love to learn and talk about them. Since I have come to the end of being able to feature my wonderful pets, I am moving on to featuring your precious pets. So grab yourself a cup of coffee or tea, and maybe a tissue, sit back, get to know and enjoy these wonderful blessings we call pets but are truly a part of our families.
I would like you to meet Yeh-Bbi. She is a 4 year old
Shih Tzu
. Her name means "pretty" in Korean. Her owner, Sean, adopted her from the
Happy Angels Dog Rescue
. HADR rescues dogs from Korea where they are raised for food.



Sean is totally devoted to his precious Yeh-Bbi. He says her best traits are "too many to list," and "she is flawless." Her personality is always adorable, lovable, and playful. She is always making him smile. Yeb-Bbi loves to go for walks, especially to brunch. She goes everywhere with her family, sometimes walking and sometime riding in her stroller. Once she was enjoying her walk, when she decided she had had enough and jumped into her stroller. A few of her favorite things are her butterfly toy and goldfish crackers. Sean says, "she is afraid of the grass," and "that it was probably something that had to do with her time in Korea."
Sean Camargo is the owner of
Camargo Creations
. The name was chosen to connect who he is and what he does. He says, "my business is a labor of love and I want people to know that my items are handmade by me." At
Camargo Creations
, Sean, creates dog clothes, collars, dog accessories, and dog-themed totes. Sean started making his creations after he and his wife adopted a Maltese, Sugar. He said, "She was malnourished and her hair had been shaved down completely. We couldn't find any clothes that were cute, functional and small enough to fit her. So I sewed something for her. That was when I realized that I could combine my tremendous love of dogs and my sewing skills." Unfortunately, Sugar passed this year from heart failure, but Sean creates in her memory. Yeb-Bbi is also an inspiration to his designs, and often keeps him company by sleeping in her little bed next to his sewing machine. Sean loves making dresses best because he can explore with different designs and embellishments. He also adds a d-ring to his dresses so they can double as a harness.
Pink Dress
Purple Dog Collar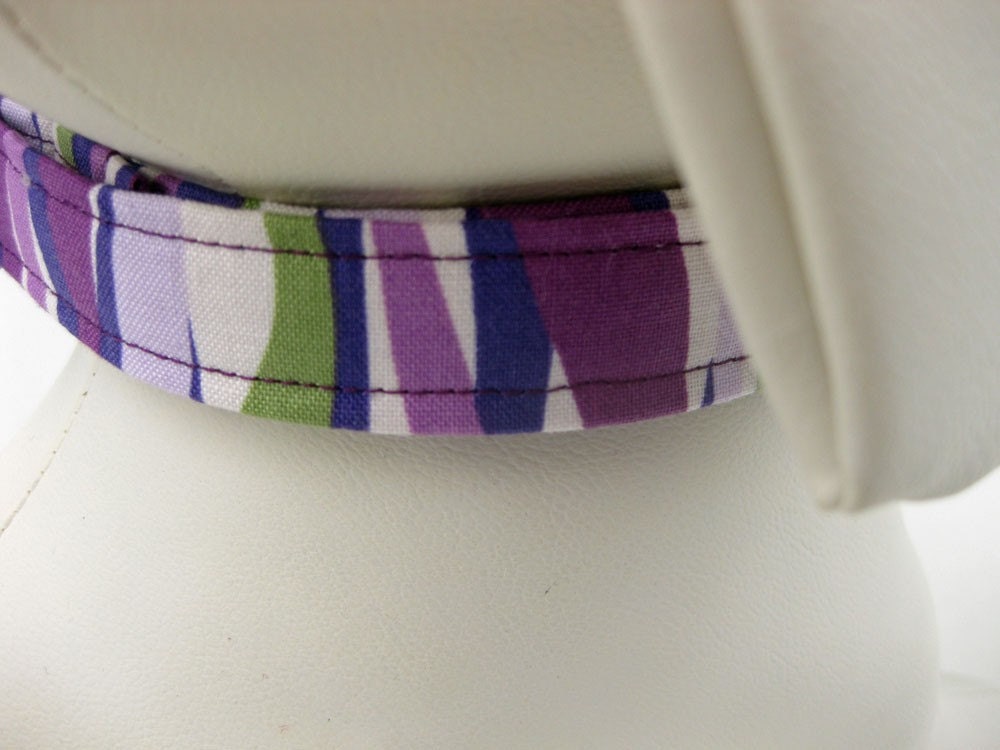 Puppy Love Treat Bag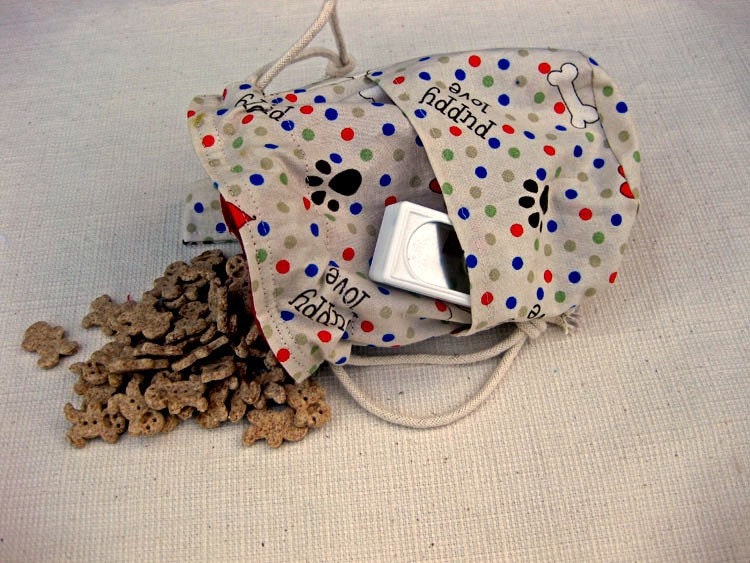 Bone Matt
Harness Dress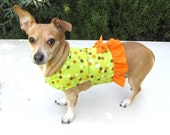 In addition to his shop
Camargo Creations
, Sean sells his products at local church markets during the holiday season. You can also follow Sean on these social links:
Facebook:
Camargo Creations
Twitter:
Camargo4dogs
Flickr:
Camargo Creations
Take a few minutes to learn more about
Happy Angels Dog Rescue
and their mission.