One of my favorite pastimes is browsing Etsy. It's not only a wonderful way to find a fabulous gift or to get inspiration, but also to mingle with like-minded individuals.
I will be promoting (blog, Etsy, Twitter) my "Favorite 5" every Friday, so contact me if you would like me to check out your items. Tell me what you think about these
items or share some of your favorites...
Find something you want, just click on the name. Please take time to visit these shops to see all their awesome items.
I love to dip my hands into all kinds of art, but some seem very intimidating. I look at some and I'm amazed at the talent. I ponder on the time, tools, and materials it takes to make a piece. Maybe these are very simple, I just don't understand the art. Anyway, here are a things I don't dare try, but just want to stand back and admire.
I love these wire structures. I found some very tiny and some really large, but this is my favorite.
Wire Cat Statue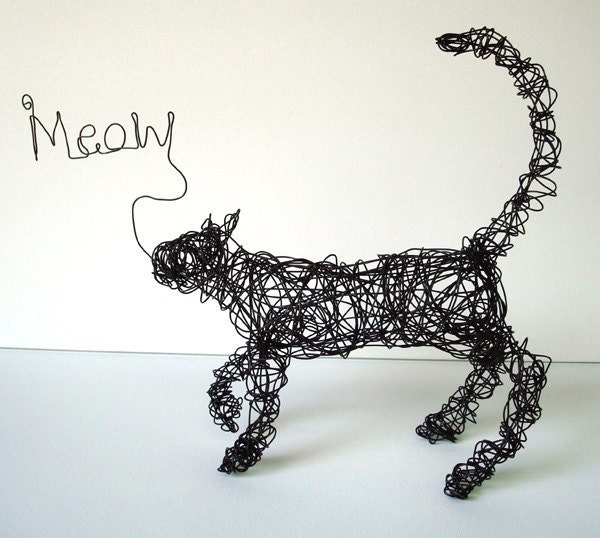 I had never heard of felting till last year. A featured artist on Etsy was a feltor (not sure if that's the correct term), who made the most amazing little creatures that looked so real. I'm still not sure I understand the process, but it has me awestruck by these adorable little creations.
Felted Squirrel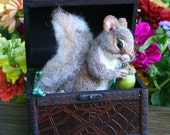 I love quilts and wanted to make my own wonderful quilts, so I tried it. I don't have a large sewing machine for quilting (as they are thousands of dollars), so I hand-quilted. It is a long, tedious process that requires more patience than I have. The results were beautiful and I was proud of my project, but it's not something I ever want to do again (at least not a large quilt). This experience will always cause me to stand in awe and respect the work that goes into making one of these masterpieces.
Mermaid Quilt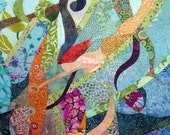 I have always loved glass items. I have a curio cabinet full of blown glass animals from Russia. When I turn the light on, the colors and textures just mesmerize me. This little lamp work frog bead caught my eye (of course it's pink and green too).
Glass Frog Bead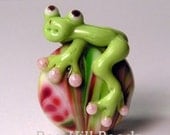 So what is amigurumi? It is a Japanese art of crocheting stuffed animals. They come in all sizes but these super tiny ones leave me speechless. How in the world does anyone crochet something this tiny with so much detail?
Hummingbird