Please take pet ownership seriously, and honestly share what you know about your pet. I always say, "if everyone would realize that pets are a real, living, responsibilities and not an item that is owned or disposable, then maybe more animals will have better lives."

I have a sincere love for animals. I love to learn and talk about them. Since I have come to the end of being able to feature my wonderful pets, I am moving on to featuring your precious pets. So grab yourself a cup of coffee or tea, and maybe a tissue, sit back, get to know and enjoy these wonderful blessings we call pets but are truly a part of our families.
This week I would like you to meet this adorable, 3 year old Chinchilla named Iggy. Brit, Iggy's owner, has wanted a Chinchilla for a while so her husband agreed to get her one for their anniversary. Wanting to adopt instead of purchase, she searched for a rescue group, and the closest one was 5 hours away. After she fell in love with her adorable Iggy online, the rescue group agreed to drive 4 of the 5 hour to bring Iggy to his new home. Fortunately, another family who lived near Brit also adopted a Chinchilla from the group, making the drive even better.
Iggy's came to the shelter after his owner dropped him off at a dog and cat shelter with an infected flea bite on his ear. The shelter then found a Chinchilla rescue group who took Iggy to the vet to remove the infection. He now has a hole in his ear from the infection. Brit said, "that dog and cat shelter was only an hour from us (very near where we ended up meeting the chinchilla rescue). So the Chinchilla rescue was nice enough to pick him up from there, take him back to the rescue, and then drive him all the way back for us. He was a lucky little guy -- and well-traveled!"
Iggy is very adorable, patient, quiet, and loves to be petted. They spend a lot of time petting him and then he demands a treat afterwards. Brit says he's "greedy with the treats" too. He will also snack on your hair if given the chance. Brit's husband found this out the hard way while on the drive home from picking Iggy up. Iggy likes to grab at the dogs faces and whiskers when they get close to his cage causing the dogs to yelp in terror. I think little Iggy is a bit mischievous. Other than hair, Iggy loves hay rings. He gets excited when he hears the bag opening and then retreats to the corner to gobble down his precious food. Like most Chinchillas, Iggy doesn't like to be held. But he likes to hop around acting crazy and amusing his owners.
When Brit is not playing with Iggy, she is designing adorable paper goods such as; cards, bookmarks, tags, as well as rubber stamps for her Etsy shop, Calamity Crow Studio. Her mom has had a part in creating the name, wanting something catchy and have "crow" in it. Brit has been making paper goods with her mom since she was a child. Her favorite item to make is anything with watercolors.
Forest Friends Greeting Card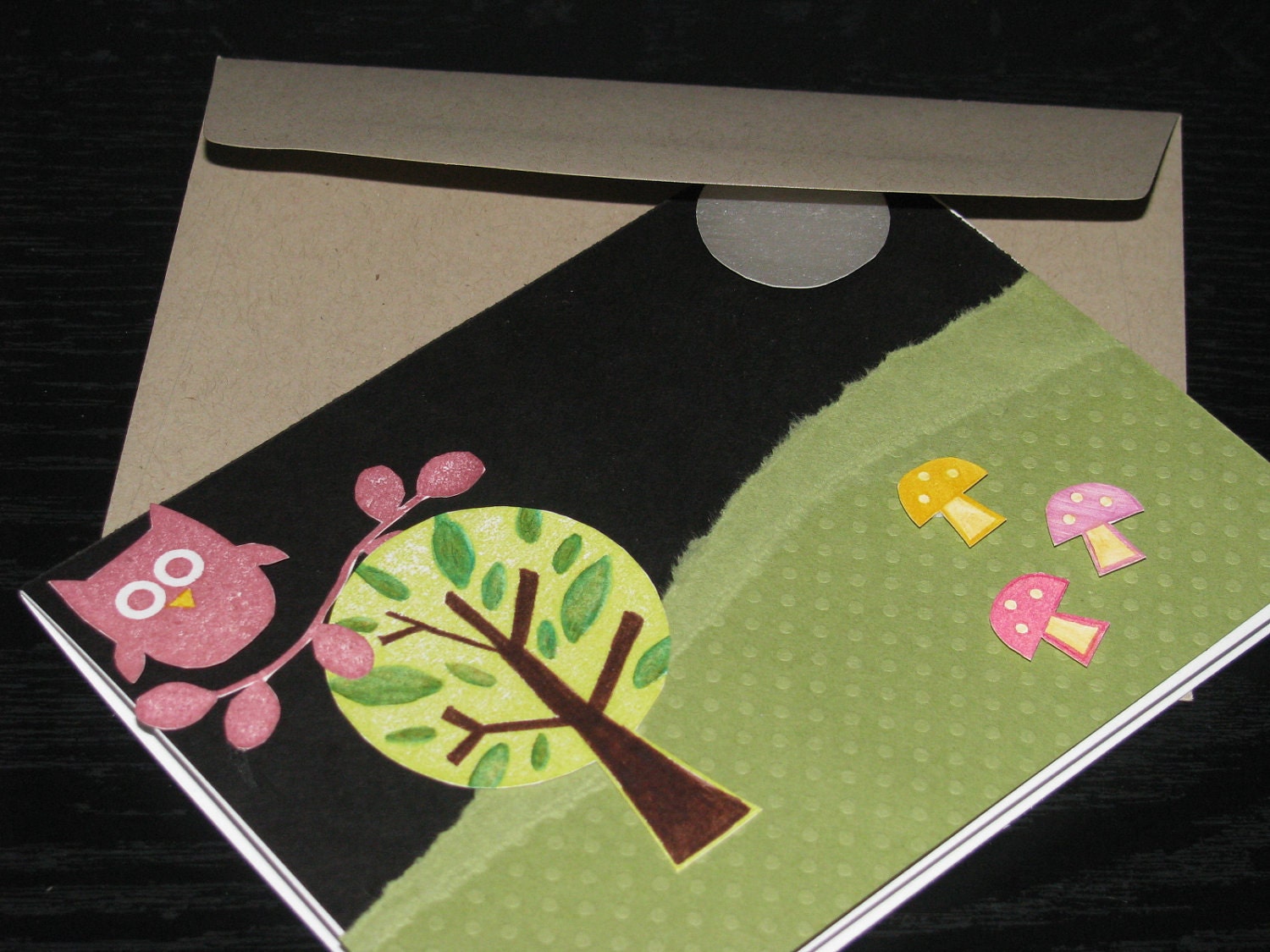 You can follow the Calamity Crow Studio on Facebook at:
Calamity Crow Studio
Other great items at the
Calamity Crow Studio:
Precious One Rubber Stamp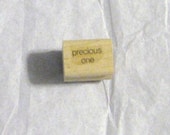 Watercolor Bookmark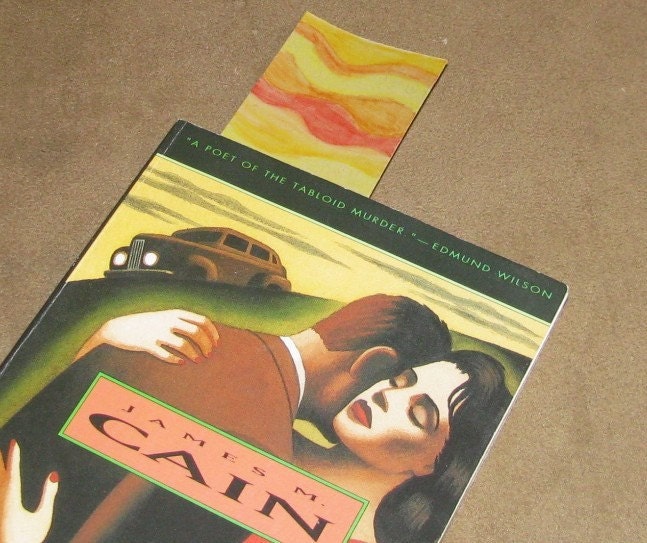 Halloween Card