Please take pet ownership seriously, and honestly share what you know about your pet. I always say, "if everyone would realize that pets are a real, living, responsibilities and not an item that is owned or disposable, then maybe more animals will have better lives."
I have a sincere love for animals. I love to learn and talk about them. Since I have come to the end of being able to feature my wonderful pets, I am moving on to featuring your precious pets. So grab yourself a cup of coffee or tea, and maybe a tissue, sit back, get to know and enjoy these wonderful blessings we call pets but are truly a part of our families.
This week I've had the privilege to get to know Miedvedtka (means "little bear" in Russian) AKA Bear, and his owner, Sam. Miedvedtka is a black
Chow Chow
that is an adorable 12 week old bundle of black fluff. He was rescued from the
SEAACA Animal Shelter
. Sam fell in love and felt sorry for Miedvedtka because he seemed to be having some stomach trouble that was causing him to reside in a mess.
Miedvedtka loves giving kisses, even on command. Who could not love this bundle of cuddly fluff. Despite his extreme cuteness, he is a excellent watch dog. Even though he's still a pup, he effectively alerts his owner to any sound going on outside. Of course being a pup, he's a little rambunctious. Thankfully he is not chewing up Sam's shoes and clothes, but he is very greedy when it comes to food and has to be separated form the other dogs a dinner time. Sam has been taking her "little bear" to training classes in order to minimize his stubborn streak that
Chow's
are known for. Socializing is also a top priority and Miedvedtka has become quite the shop-aholic. Once he finishes basic training classes, Sam want to move to either agility or a canine good citizen program. Miedvedtka spends lot of quality time with Sam, from running errands to keeping her company while she works from home.
I asked Sam to share a funny thing Miedvedtka has done and she said, "Well, he plays (by biting his tail) with my 7 year old long haired German Shepherd, Pokey. One day to escape the wrath of the puppy, Pokey jumped on my bed. Miedvedtka was running after him and following him and since he's not big enough to jump on my bed, he howled at him. His little mouth was in an "o" shape and made these adorable little howl-barks. It was so adorable!" What a cute story. I'm sure Miedvedtka was totally adorable, but I believe Sam is a little smitten with her "little bear." She spoils him by not only giving him lots of attention, but by buying him many toys. His favorites are his "Hide-a-squirrel" and "Omega Treat Ball".
Having caught a creative bug while working at Michael's while in high school, Sam explored with many different types of art. She started off making jars and boxes and then branched off to jewelry and accessories. Time allowed her save toward starting her dream in designing pet ware. Her shop is
Very Vintage Designs
. The name was created because of her love for vintage. She creates items that are classic with a bit of a modern flare such as dog collars, harnesses, leads, hand-stamped tags, treats, catnip toys, and also retro jewelry and hair products. Her love for her dogs, Pokey, Sunny and now Miedvedtka, inspired her to create her wonderful pet items. Her passion is making items for pets that are eco-friendly but also affordable. She has a successful business in which sells her items online at . Her items can also be found in several brick-mortar dog boutiques and spas all around the United States and a few in Canada and Australia.
Hand-stamped Pet Tag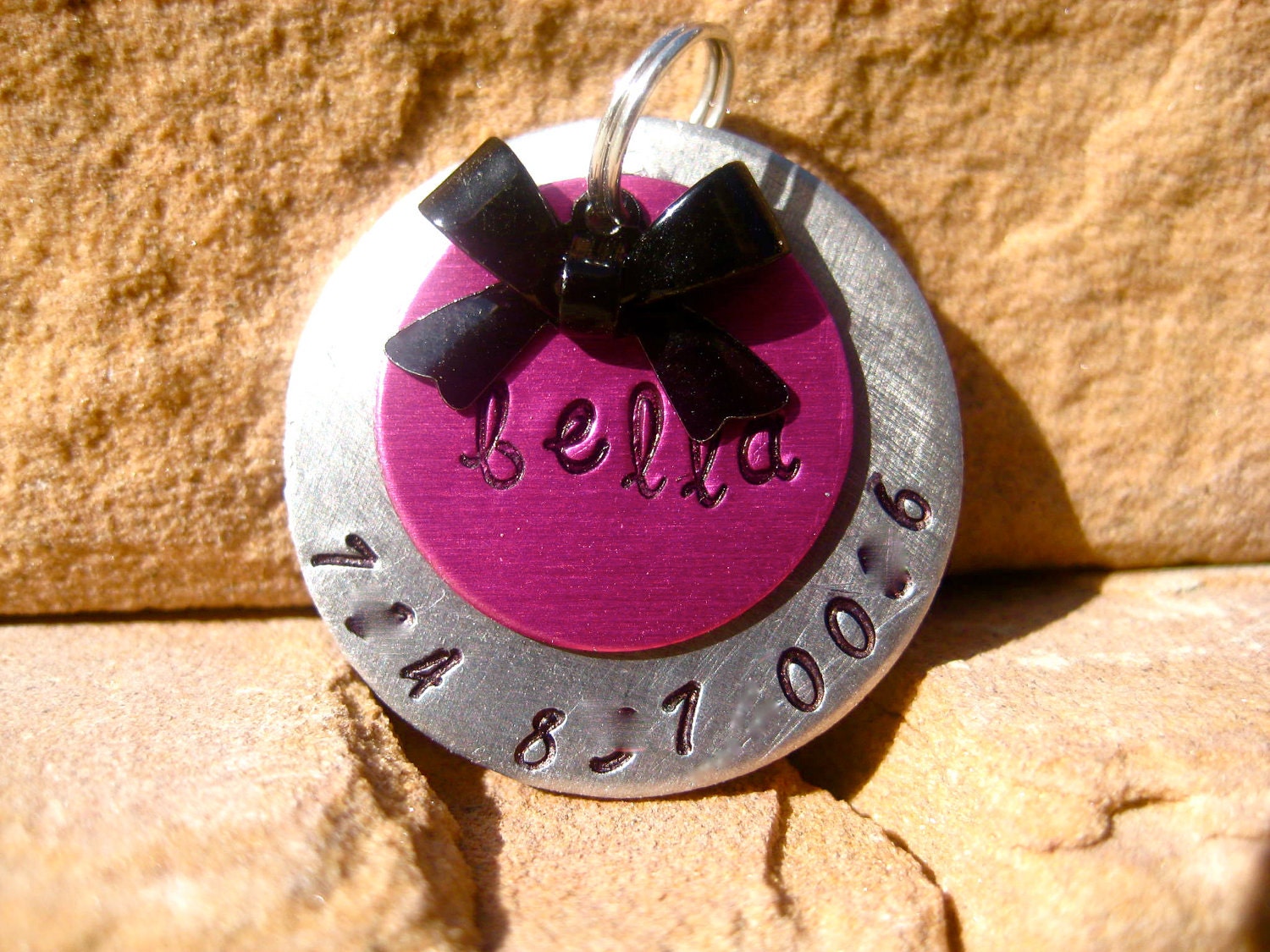 Dog Collar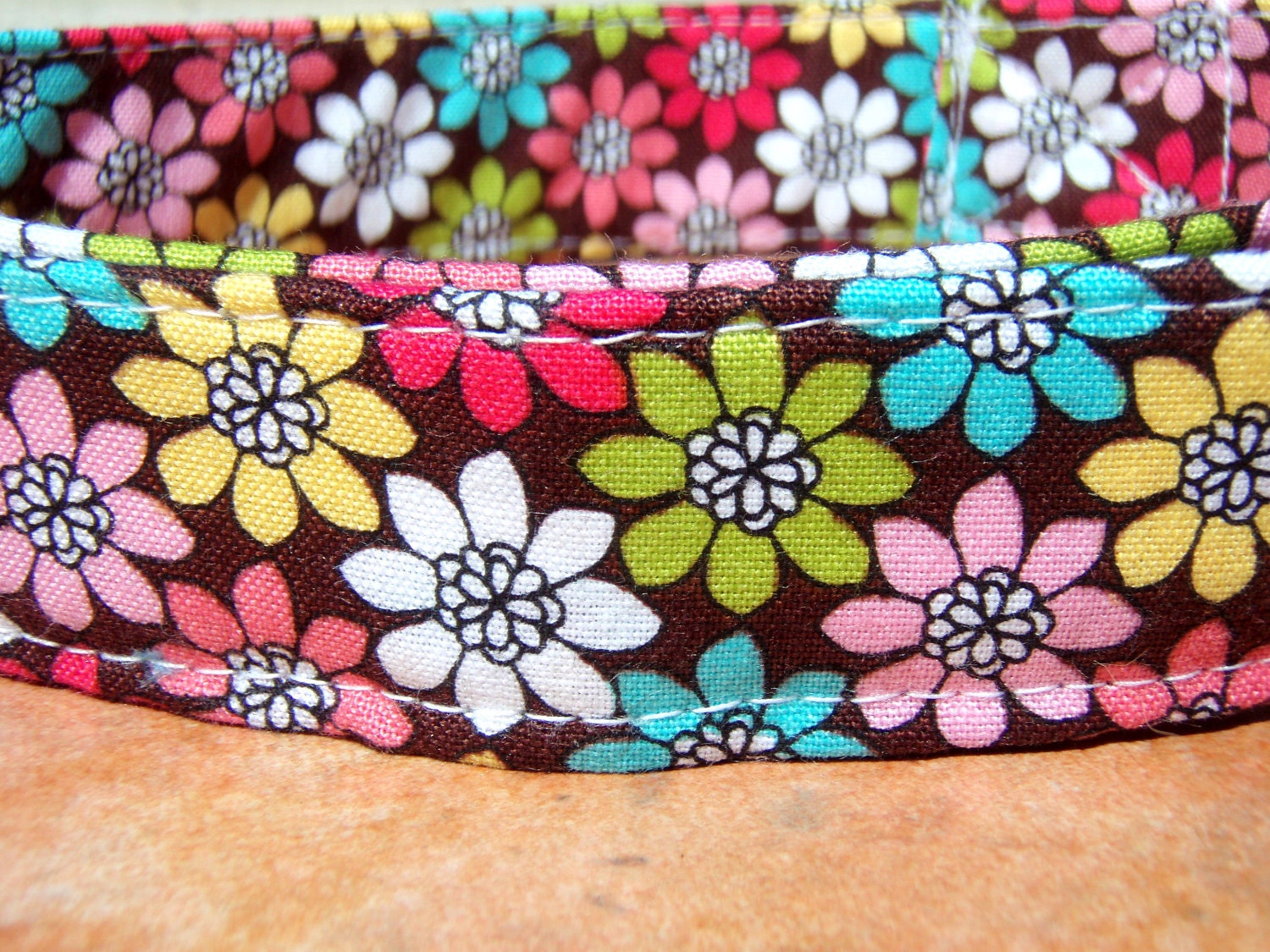 All-Natural Cupcakes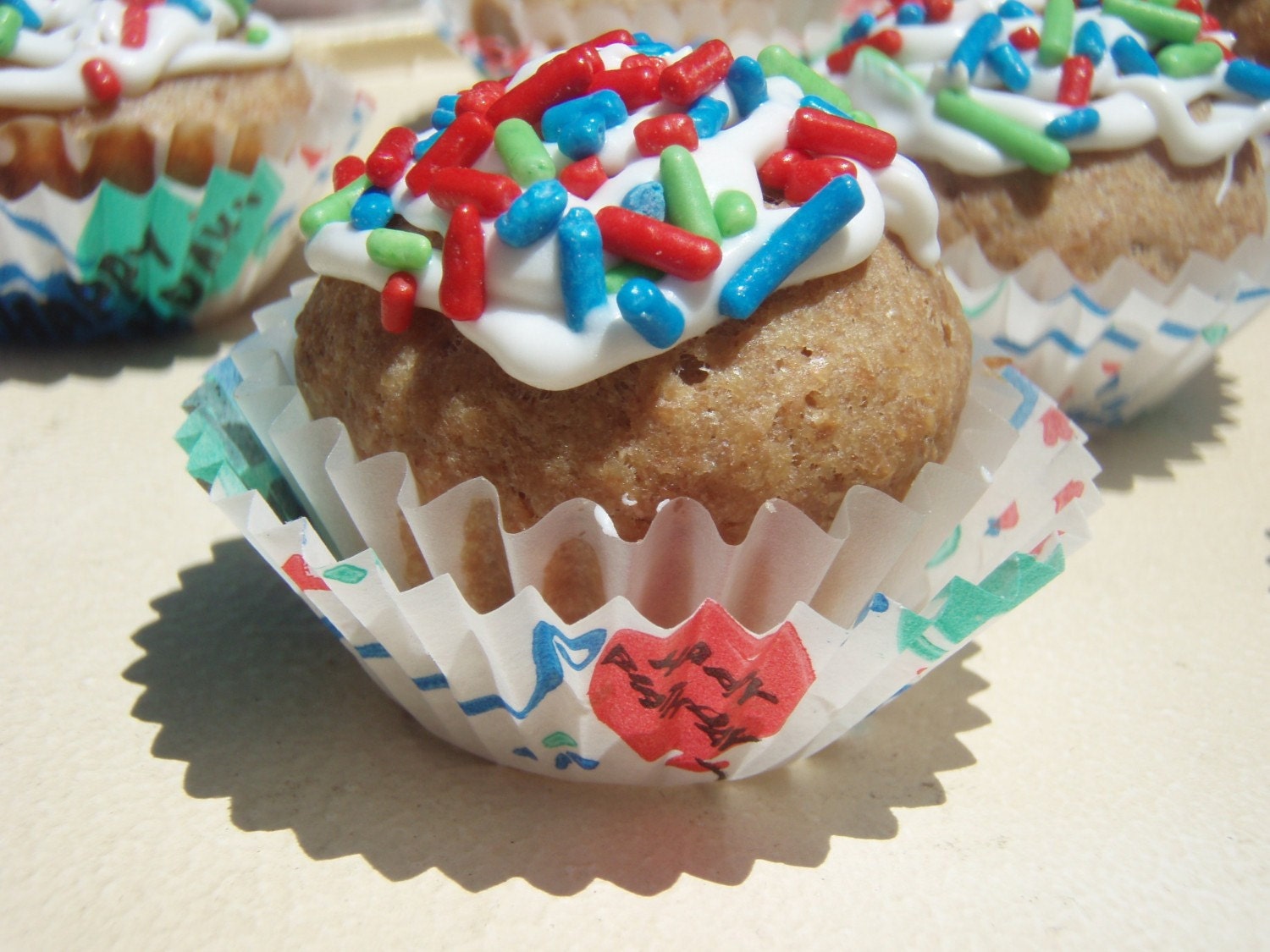 Hair Pins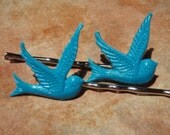 You check out all the items from Very Vintage Designs on Etsy at
Very Vintage Designs
or
Very Vintage Designs